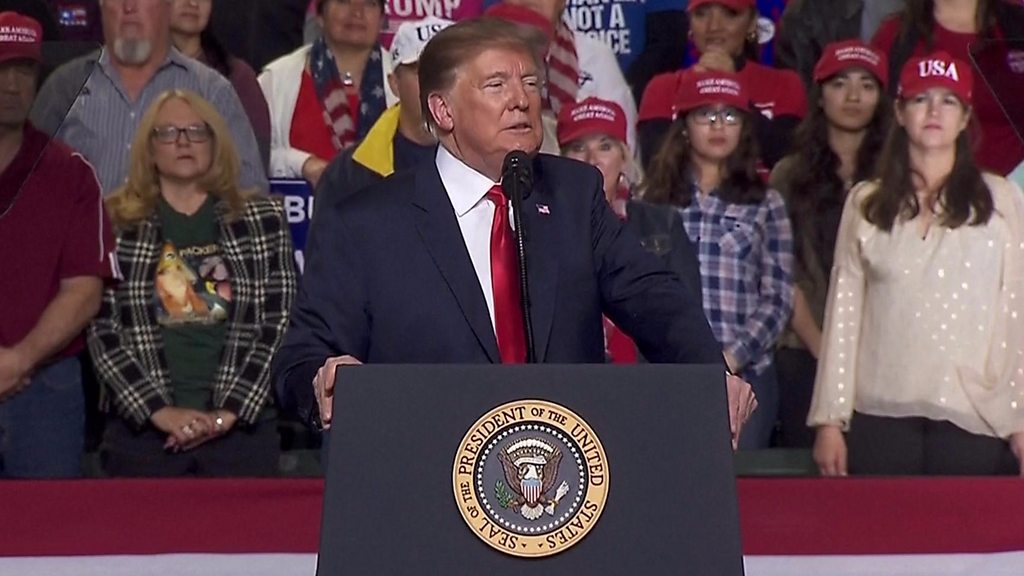 Trump: Second government shutdown unlikely
12th February 2019
US President Donald Trump has said that a second government shutdown is unlikely after lawmakers agreed to a deal to fund the federal government.
"I don't think you're going to see a shutdown. If you did have it, it's the Democrats fault," he said on Tuesday.
Mr Trump's remarks come after a political row over border security funding which shuttered a quarter of the US government for 35 days.
Read full story...