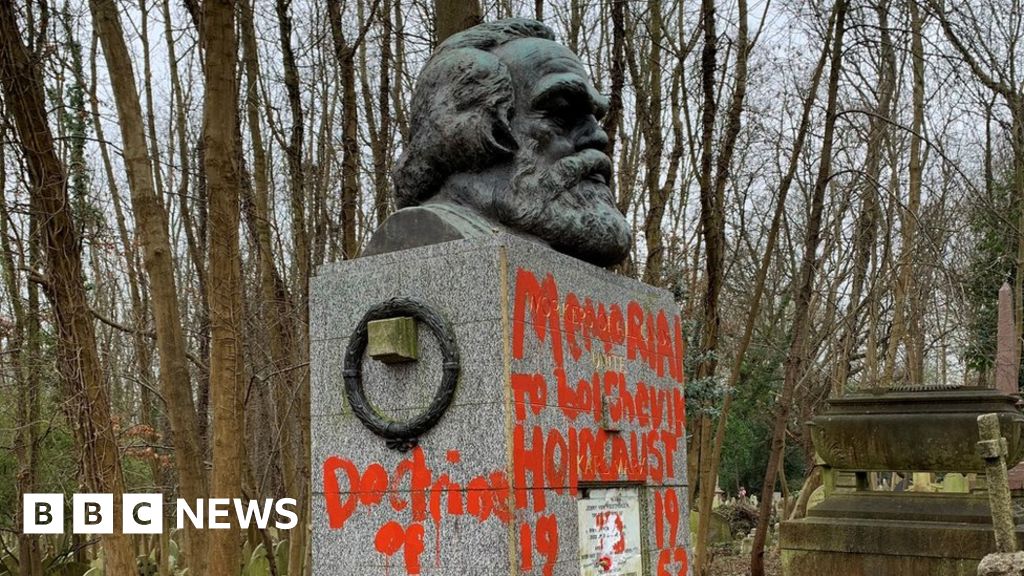 Karl Marx monument vandalised again
16th February 2019
Karl Marx's memorial in north London has been vandalised for the second time in two weeks.
The words "Doctrine of Hate" and "Architect of Genocide" are scrawled in red on the Grade I-listed grave in Highgate Cemetery.
This latest incident follows a "deliberate and sustained" hammer attack on 4 February that left the memorial badly damaged.
Read full story...