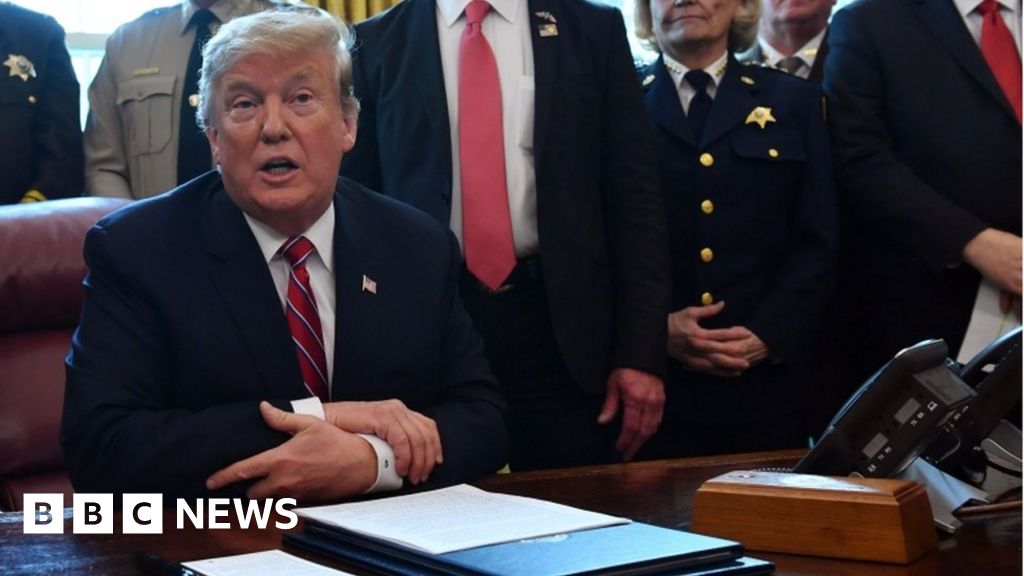 Trump issues veto over border emergency
15th March 2019
President Donald Trump has vetoed a measure from Congress that revoked his declaration of a national emergency at the US-Mexico border.
Lawmakers, including 12 Republicans, had passed the rejection resolution on Thursday in a surprising rebuke of Mr Trump's signature issue.
Congress will now need a two-thirds majority in both chambers to override him, which is unlikely to happen.
Read full story...